WSR 
_Creative Consultancy & Execution
WSR (Wrocław Drawing School) are specialized in preparing their students for entrance exams to art schools, and having more than 10 years of experience – they're good at it.
Additionally, they run various drawing and painting courses for people of all ages and levels.

Initially, they reached out to me for their website refreshment. After analysing their goals and a few discussions, the project was extended not only to refresh the ten–years–old website, but to run a small advertising campaign on social media targeted to like–minded people.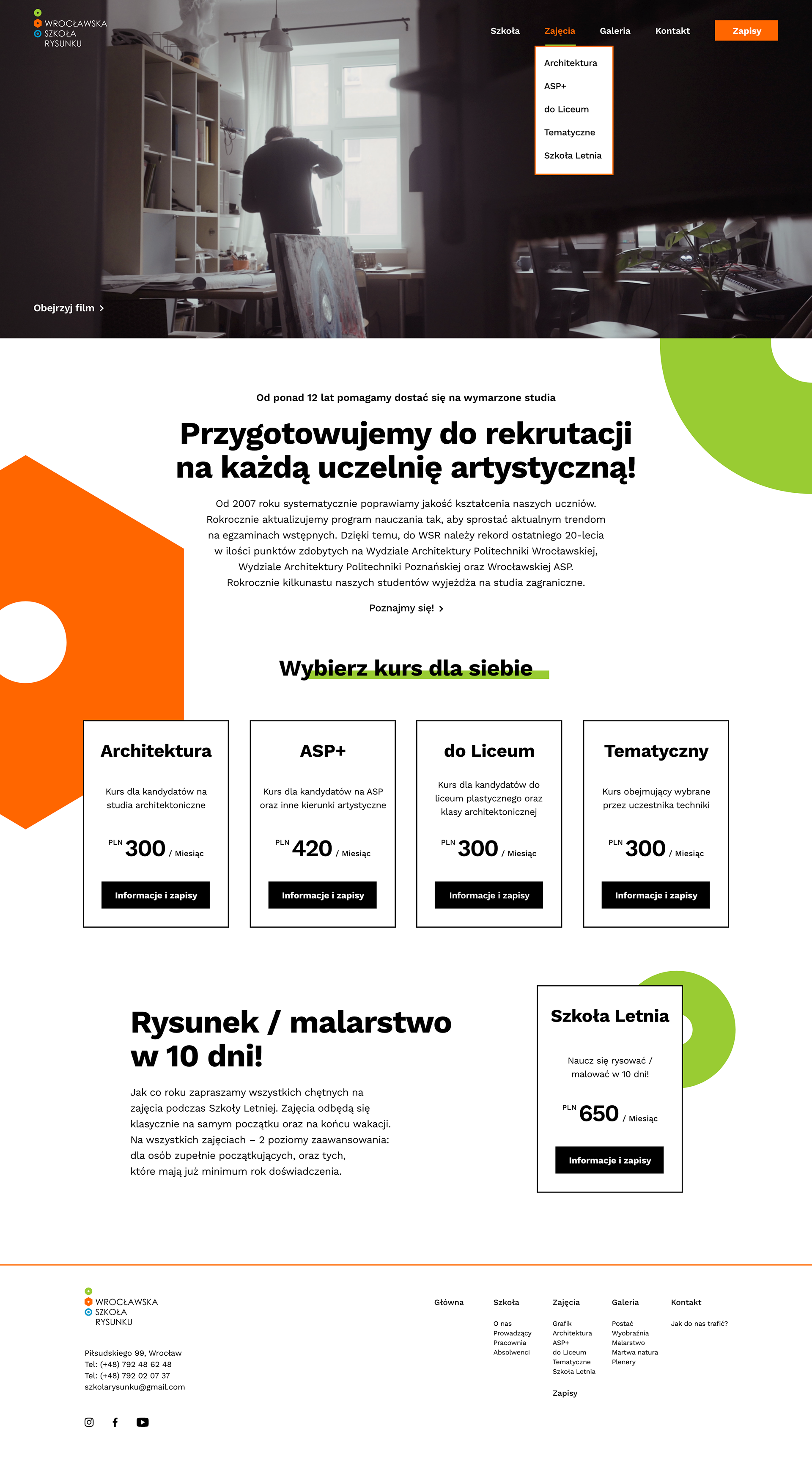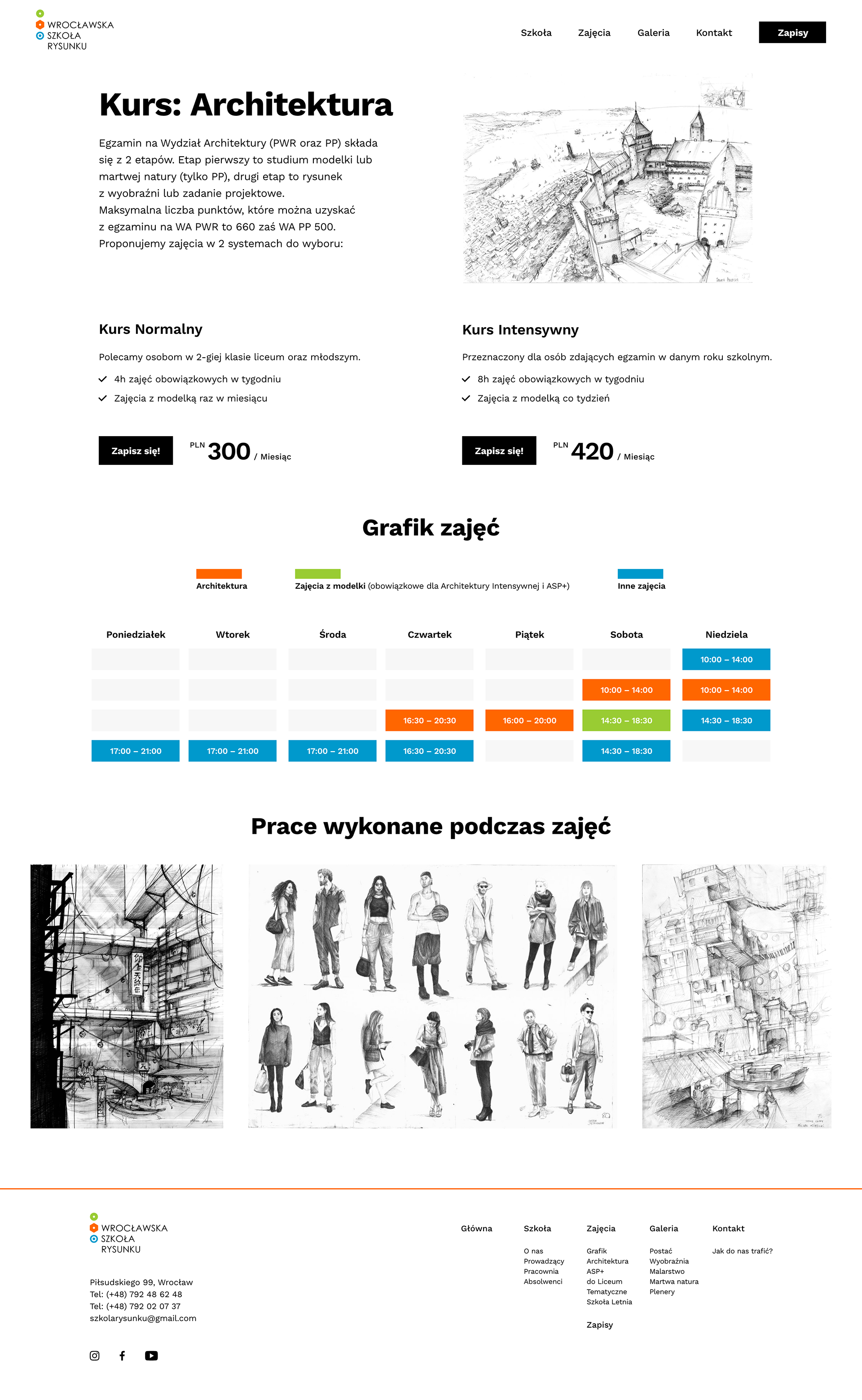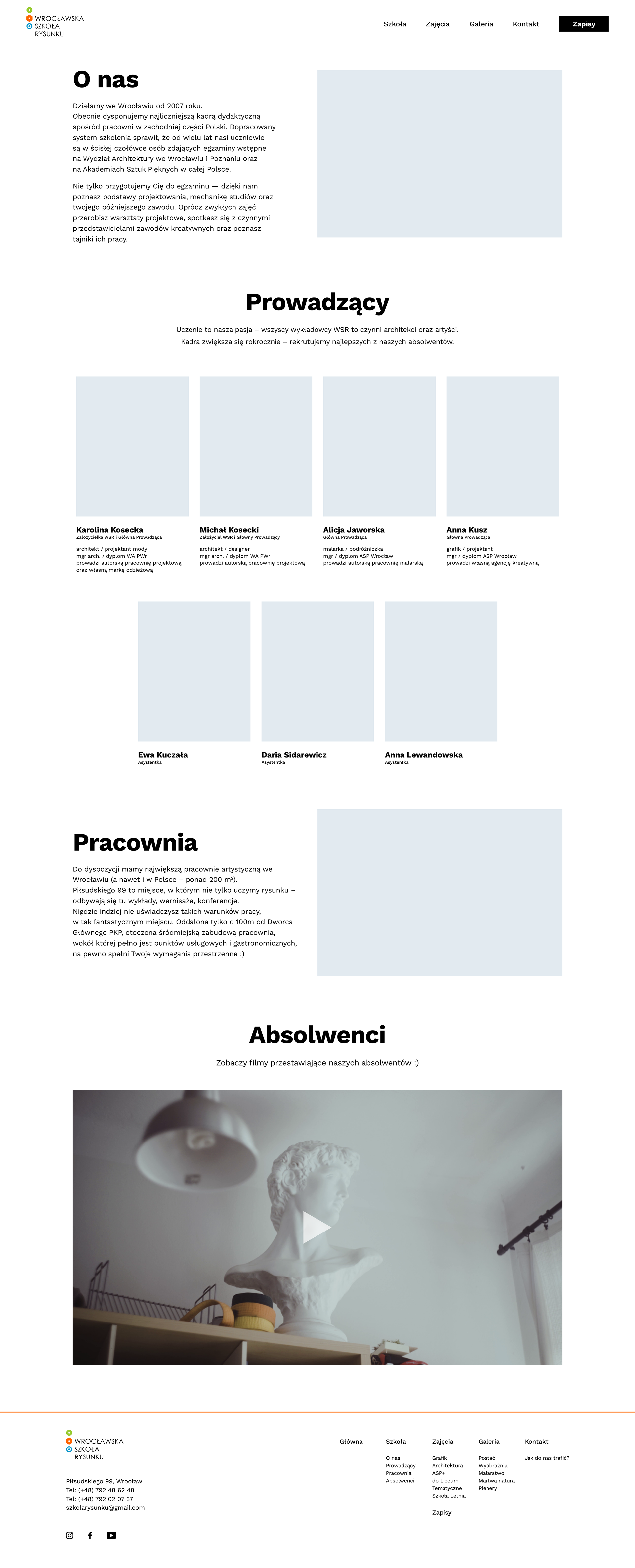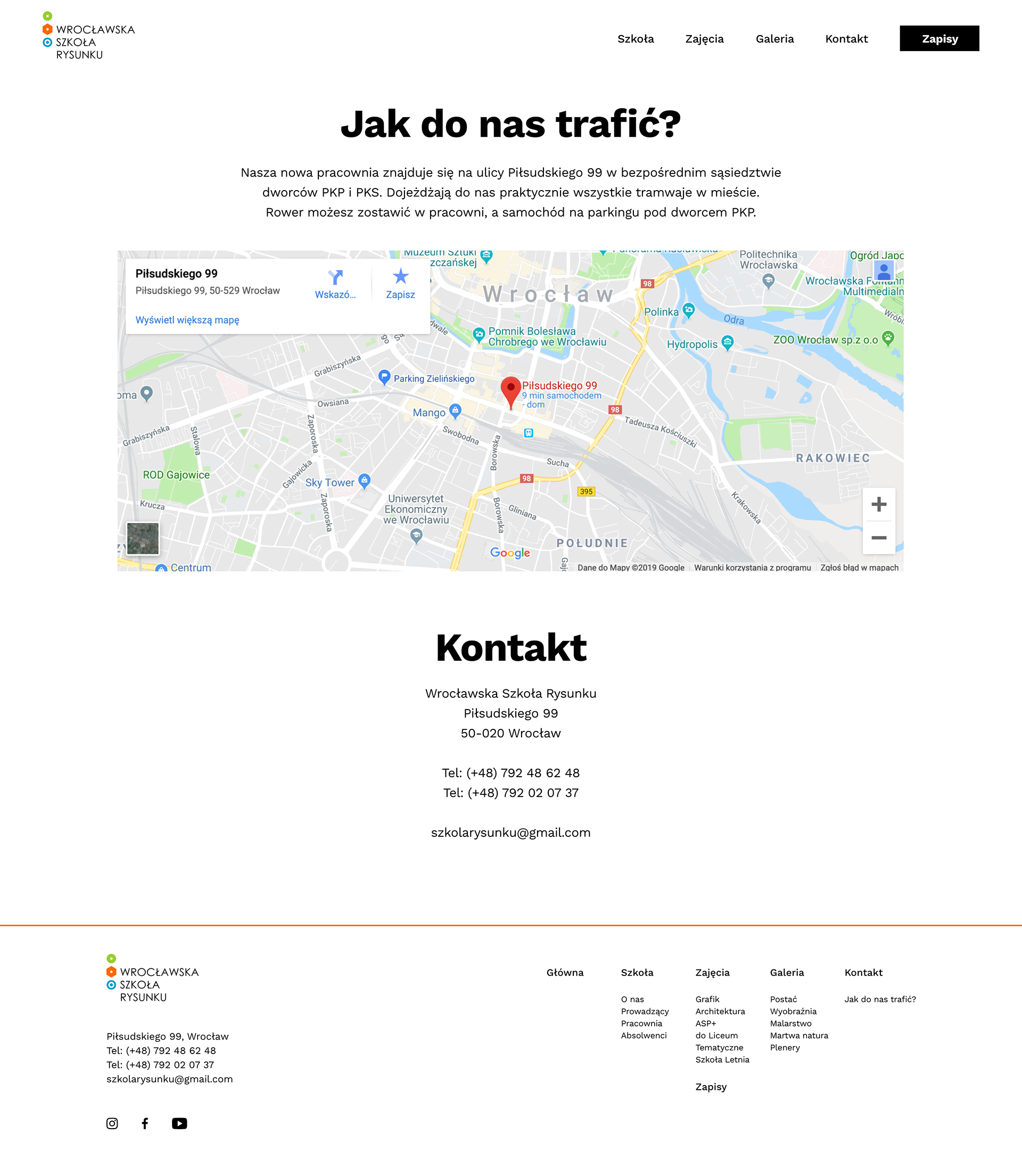 The campaign's main element was a promotional video I produced,

which is also a hero element on the new website.